Manhattan IT Support: Empowering Businesses in the Heart of The City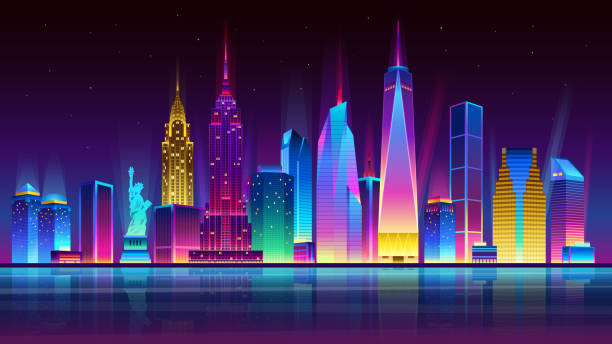 DAG Tech has been a leading provider of Manhattan IT support since 2004 when we launched at 11 Broadway. We take pride in delivering exceptional IT services to the diverse and vibrant clientele of New York City. Our track record of outstanding results, unparalleled service, and endless opportunities has solidified our position as the go-to IT support provider in NYC.
What is special about providing Manhattan IT Support?
Super Responsive: Let's start off by saying the city moves fast. Our clients move fast, and their clients move fast. There is an expectation of great service, done quickly here. Businesses in Manhattan rely so heavily on their technology, that is must be working all the time. Our responsive service ensures that we are there for you whenever you need assistance, minimizing downtime and maximizing productivity.
Streamlined: Manhattan businesses are busy busy busy. They don't have time to admin complex services plans and vendors. We focus on single subscription services such as DAG Tech's A+ Animal which provides flat-cost IT support, cybersecurity, guidance, and reporting all in one.
Embracing the NYC Tech Scene: New York City is known for its thriving tech scene, and businesses here demand top-tier IT support. At DAG Tech, we understand the unique challenges faced by NYC businesses and offer comprehensive IT solutions tailored to their needs. Our New York City IT support services are designed to empower organizations in this fast-paced and dynamic environment.
Diversity: There are 220,000 businesses in NYC, of every vertical, sector, and industry imaginable.
Comprehensive IT Services: DAG Tech offers a wide range of IT services to address the diverse needs of businesses in New York City. From proactive network monitoring to data security solutions, cloud migration, and IT infrastructure management, we have the expertise to handle it all. Our comprehensive solutions are designed to optimize your IT infrastructure and drive business growth.
Unmatched Expertise and Results: With years of experience in the industry, DAG Tech brings unparalleled expertise to the table. Our team of highly skilled professionals is well-versed in the latest IT trends and technologies, ensuring that our clients receive cutting-edge support. We have a proven track record of delivering outstanding results, enabling businesses in New York City to thrive in the digital landscape.
Personalized Approach: At DAG Tech, we believe in building strong relationships with our clients. We take the time to understand your unique business requirements and challenges. Our personalized approach allows us to provide tailored solutions that align with your specific needs.
If you are seeking reliable Manhattan IT support, look no further than DAG Tech. With our extensive experience and comprehensive services, we are ready to transform your IT infrastructure and drive your business forward. Contact us today or visit our website to learn more about our New York City IT support services. Experience the power of a trusted IT partner in the heart of Manhattan.
DAG Tech is proud to be the trusted provider of IT support services in New York City. With our deep understanding of the local tech landscape and commitment to exceptional service, we empower businesses to thrive in the heart of Manhattan. Partner with us and experience the difference of reliable, comprehensive, and tailored IT support for your NYC-based business. Let DAG Tech be your trusted IT partner in navigating the dynamic world of technology.
Click here to request service from DAG Tech, or by visiting our website at www.dagtech.com or calling us at 1-212-365-1010
DAG Tech 185 Madison Avenue, New York NY 10016